Press Kit for The Talisman of Elam
CONTACT INFORMATION
Jim Mastro
12 Cherokee Street
Dover, NH 03820
603-742-4333 or 603-742-4162
jim@jimmastro.com
BOOK BLURB
When 12-year-old Jason Hunter discovers a spaceship buried in the woods behind his house, he learns that the lives of his parents — and of every human — depend on him. To save them, he must claim an ancient talisman hidden somewhere in the galaxy. It is a remnant of a long-extinct race, a device so technologically advanced it seems to operate as if by magic. The only problem is, touching it might kill him.
BLOG
http://jimmastro.com/blog/
BOOK TRAILER

ENDORSEMENTS/REVIEWS
Between the Lines Book Reviews: "GREAT READ! I give this FIVE STARS."
Reading Review: "Jim Mastro has created a masterpiece of Science Fiction…"
A Casual Reader Book Reviews: "What fun this story was!"
Black Lagoon Book Reviews: "The Talisman of Elam is a fun action filled sci-fi adventure that had me hooked from the first paragraph."
SUGGESTED TOPICS
How do you invent alien worlds, creatures, and names?
How did living in Antarctica help you write science fiction?
Where did the idea for this novel/trilogy come from?
What's it like to spend a winter in Antarctica/dive under the ice in Antarctica?
Out of all the careers you've had, what made you settle on writing novels?
BOOK JACKET – THE TALISMAN OF ELAM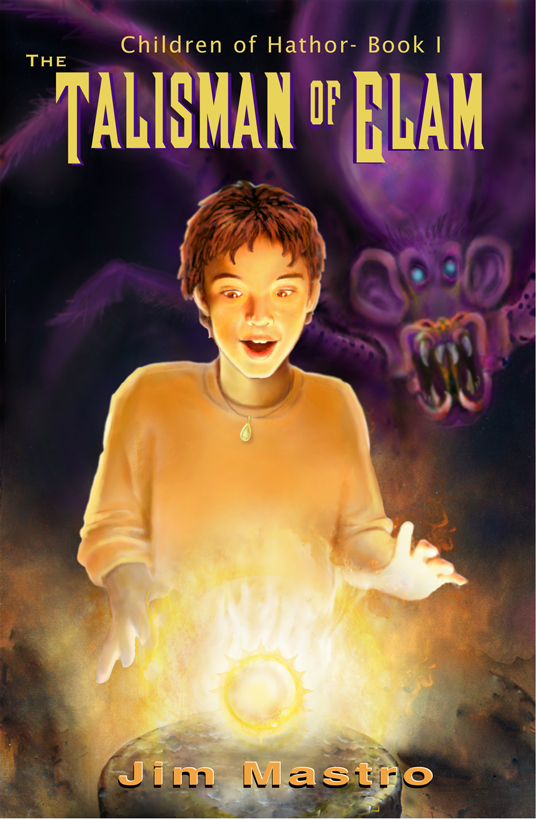 BOOK JACKET – THE HAND OF OSIRIS

CONTACT INFORMATION
Jim Mastro
12 Cherokee Street
Dover, NH 03820
603-742-4333 or 603-742-4162
jim@jimmastro.com